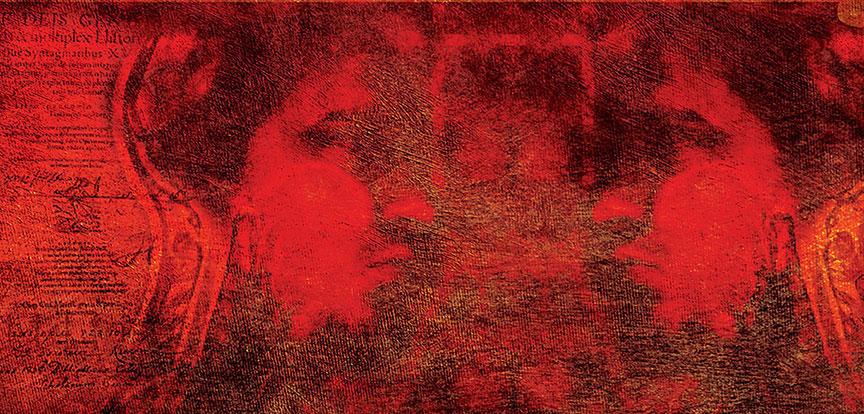 costi gurgu
bio
Writer
Where
Costi Gurgu was born in the ancient city of Tomis (now called Constanta), on the Black Sea. He later moved to Bucuresti (Romania), then London (UK) and finally Toronto (Canada).
How
He first discovered SF through "The Overlords of War" by Gerard Klein, which is an unusual time travel novel. He then read extensively through a large selection of Romanian and European SF&F writers before reading his first North American author. He actually thought for many years that his first American was A.E. Van Vogt, before discovering that Van Vogt was Canadian and Isaac Asimov became his first American SF author.
Beginings
Costi began writing while in primary school, but got serious in high school when his German Language teacher, Nadia Dorian, wife of acclaimed SF author Dorel Dorian, read some of his short stories and encouraged him to enter his first writing group, Solaris. When a few years later some authors from Solaris decided to form their own writers group, one which would reflect the new realities of the SF market in Romania, Costi became one of the founders of ProspectArt group, alongside names like Cristian Tudor Popescu, Danut Ungureanu, Stefan Ghidoveanu, Dan Mihai Pavelescu, Marian Truta and many others.
Short Story Debut
In 1993, while in university, Costi made his debut in the Science Fiction Journal, with the short story Wonderful Asaara, twice awarded in 1994 and resold five times since. It was last published in 2014, in the Weird Worlds Anthology, edited by the late Stefan Ghidoveanu.
Awards
Costi has won 26 awards for his writing and has published over 50 stories in different magazines and anthologies across two continents.
Book Debut
His story collection entitled "Ciuma de sticla" (The Glass Plague) was sold to ProLogos in 1999. The Glass Plague won the Vladimir Colin Award and the Alexandru Odobescu Award for debut book in 2000, the annual award given by the Writers Union for best literary fiction.
His debut book was soon followed by several anthologies and shared-world novels coordinated by him.
Novel Debut
Costi wrote his first novel, "Retetarium" (Recipearium), in 1994 and was awarded the Nemira Award. It was published in 2006, by Tritonic Publishing Group. It gathered two more awards after publication, the Vladimir Colin Award and Kult Award.
Recipearium represents a new new weird that defies some grand SF unwritten rules, scaring most editors from approaching it. Michael Haulica, Costi's editor at Tritonic took the chance, believing that any rule can be broken, if one does it knowingly and with skill. His faith in Costi's novel has proven him right, as Recipearium has been twice awarded best novel of the year and has gathered a lot of literary and genre reviews, turning it into a critics and market success. Recipearium will be published in North America in 2015 through White Cat Publications.
Where
Costi lives in Toronto with his wife, Vali, in a flat turned design studio/art workshop.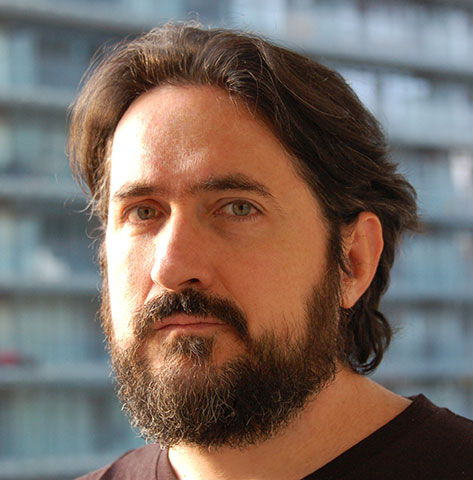 Email Costi:
costi(at)costigurgu.com
European Writer
Although he wished there wasn't any difference between European and American genre writing, the reality is different. Costi has learned the differences and the specifics, and wishes to appeal to North American readers as he's done with his Romanian ones. He hopes one day to combine the two different cultures and produce glorious hybrid stories that will appeal to both readership groups equally.
Until then, he only insinuates some Romanian fantastic and mythological nuances into his North American stories.
Art Director
In his day job, Costi is an Art Director / Graphic Designer / Illustrator.
He has been the Art Director of publications like Playboy Magazine, Madame Figaro (French fashion magazine), and Tabu (life style women magazine) and has co-created the graphic concepts for several other brands, such as Canadian Investment Guide Magazine and ETF Guide Magazine.
He also designs and illustrates magazine and book covers, being twice finalist for the Aurora Awards.