The second day didn't top the first day but was a very satisfying one.
We spent a half day at Grand Canyon. Walked six miles (about 10 km) along the South Rim and discovered the fascinating history of the canyon, from the colonel that didn't find it interesting enough to the Kolb brothers that advertised it through their photography starting with 1904, to the architectural masterpieces of Mary Colter, Bright Angel Lodge and The Hopi House. Visited along the way the first cabins built at Grand Canyon, in the XIX-th century, like the Red Horse Cabin and the Buckey O'Neill Cabin and many other points of interest. All peppered with multiple stops along the rim, on vantage points, to rest and take in the view.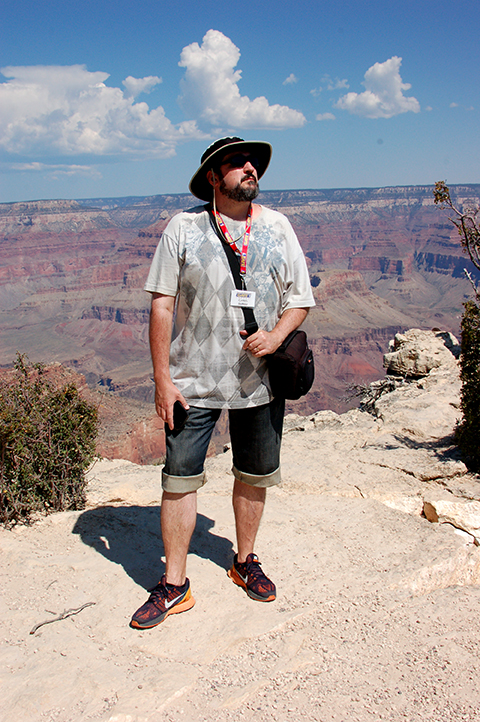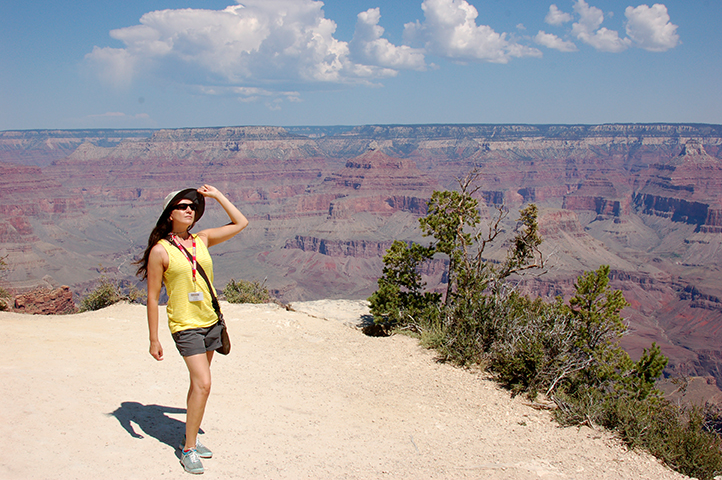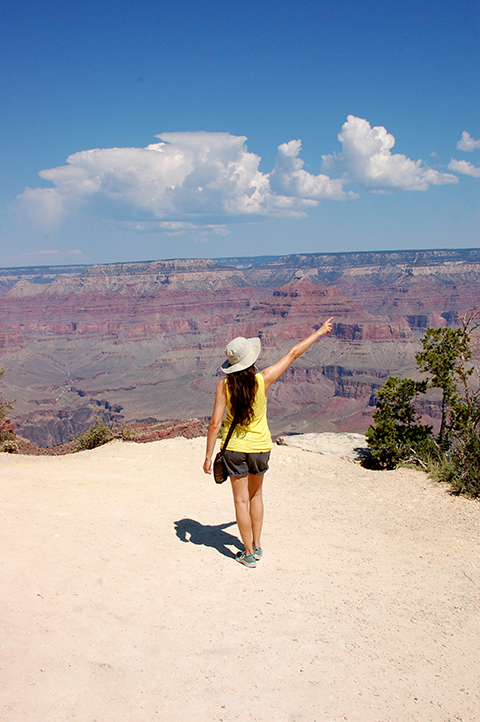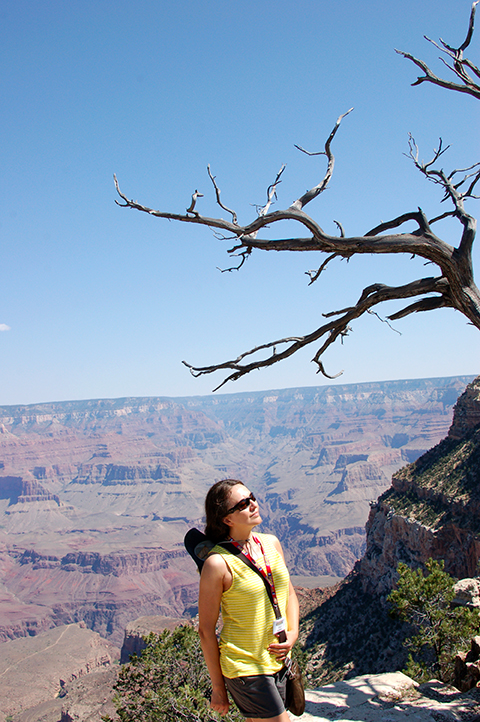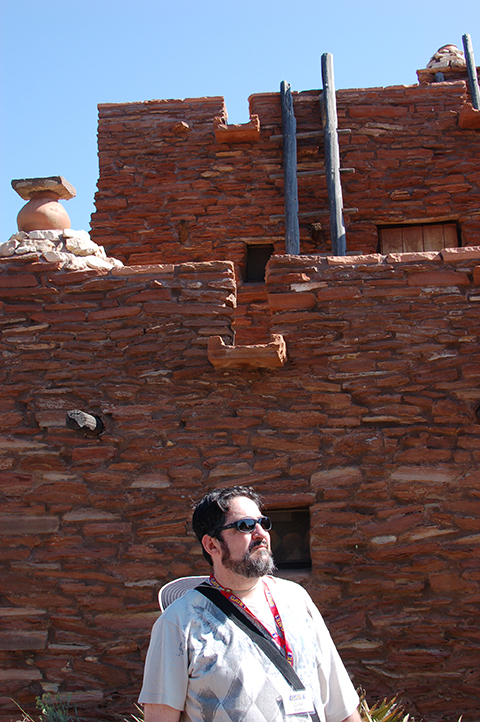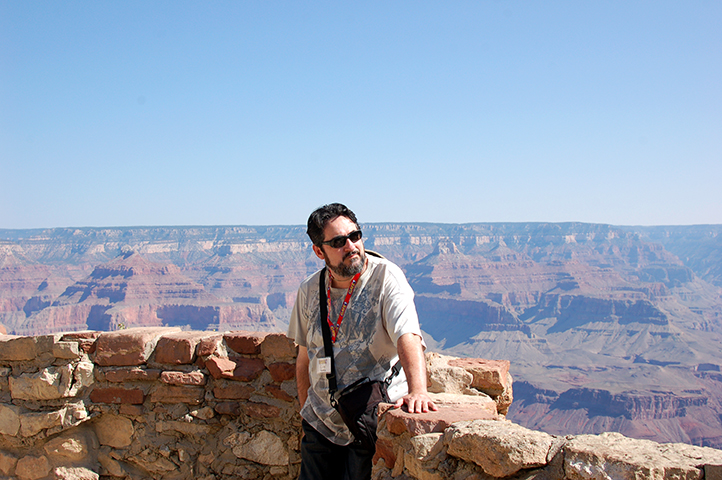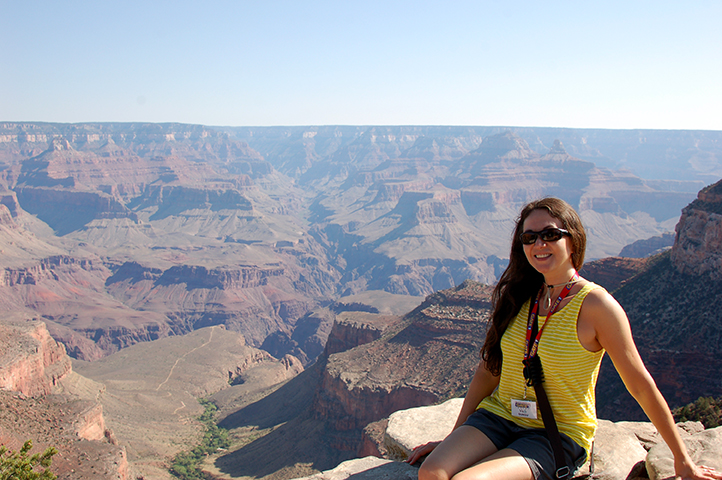 We'll have to get back and do some trails, and visits some of the fossil deposits. Grand Canyon is not only an unbelievable view, something that you have to see with your own eye to get the actual grandeur. It is also one of the very few places on earth where you could study without any diggings Earth's history in the last 200 million years. It's unbelievable precious.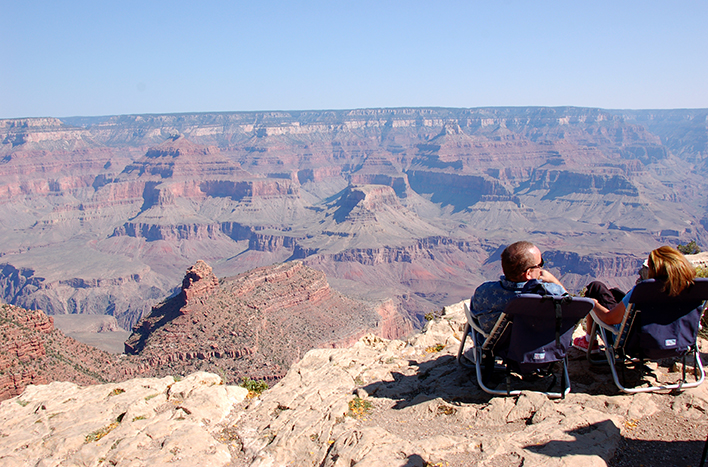 Another thing that charmed us was the desert. Everywhere we went it fascinated us to discover life thriving in that arid area. Of course, we've been lucky enough to visit at the end of the monsoon season, when the desert is blooming and full of fruits.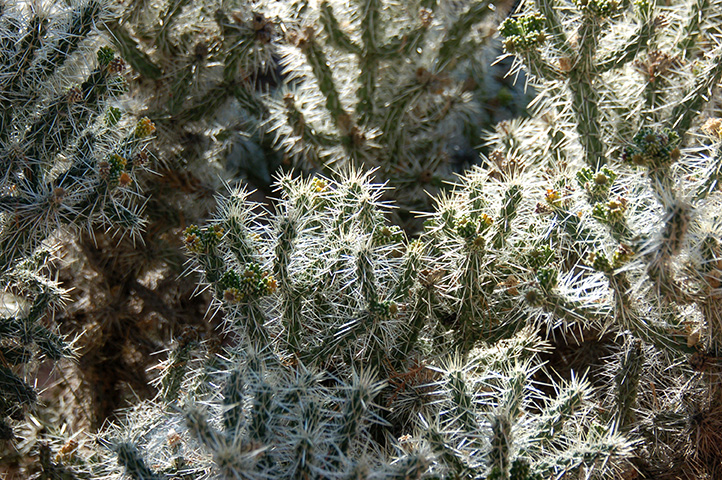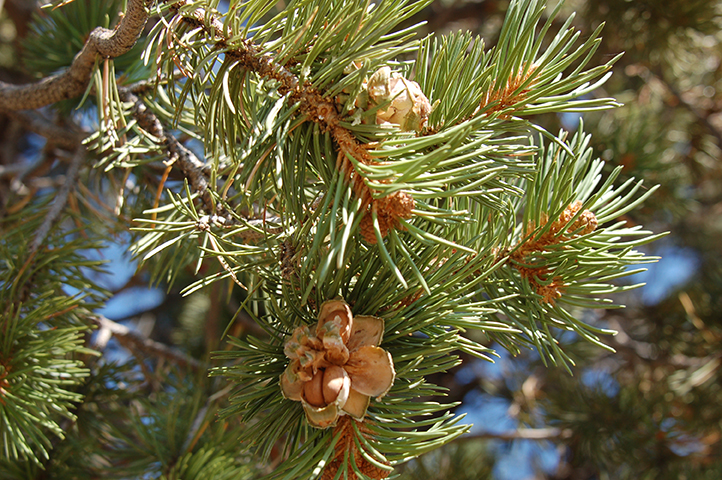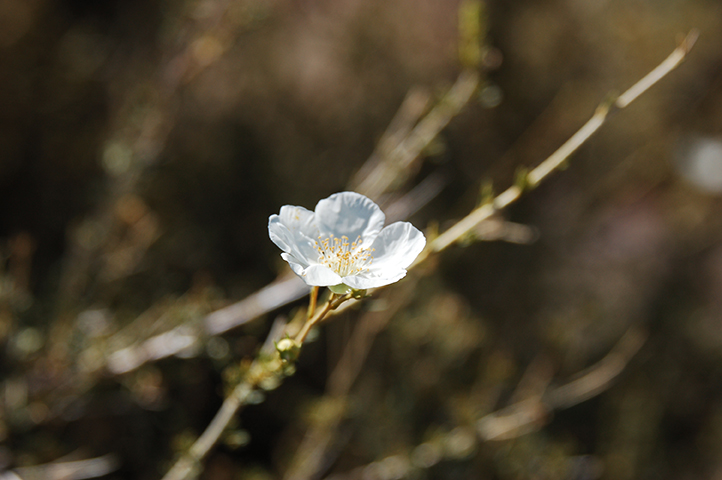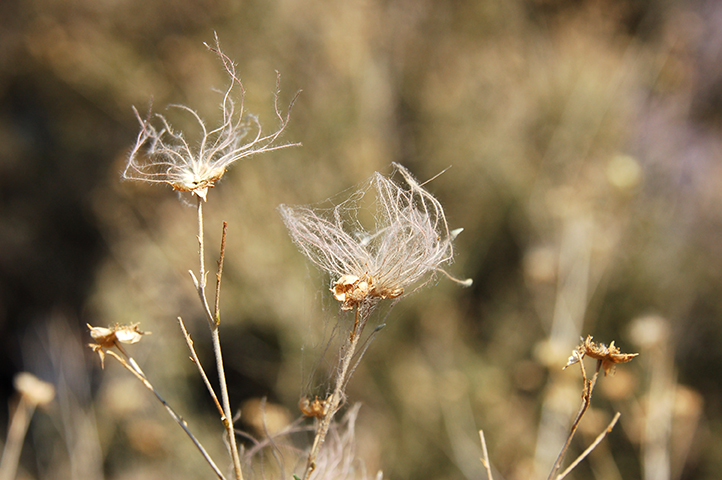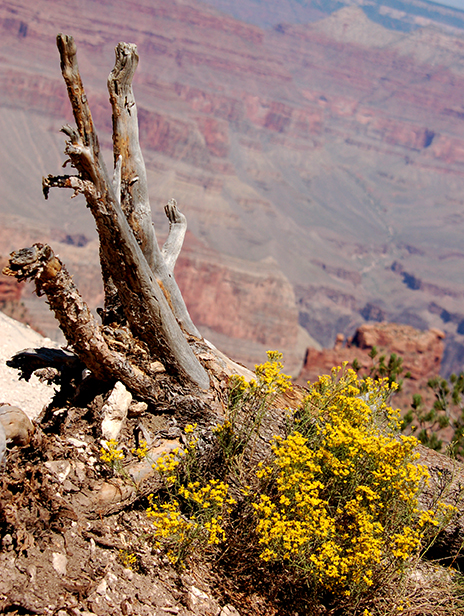 In the afternoon we left for Page.
An hour later we stopped at the end of the south rim of the Grand Canyon, at the Desert View Watchtower, another Mary Colter masterpiece. The Watchtower is 70 feet high (about 22m), built with native stone, in Hopi style. From there one can have a splendid view of the Canyon and see for the first time the Colorado River in its full glory. Or at least the level of glory that humans have left it after building two dams on it. The mighty Colorado that has shaped the Grand Canyon to the colossal scale we see today, is now only a tamed river.
On our way to Page, we made another stop at a side road museum on Navajo culture and Navajo warriors in WWII. Quite interesting.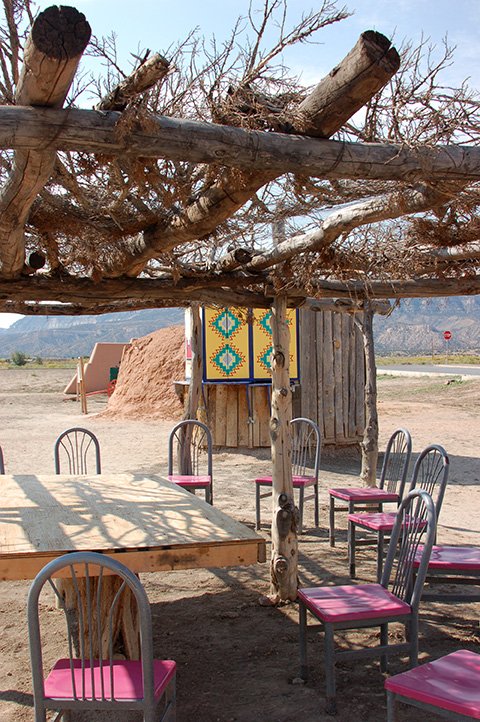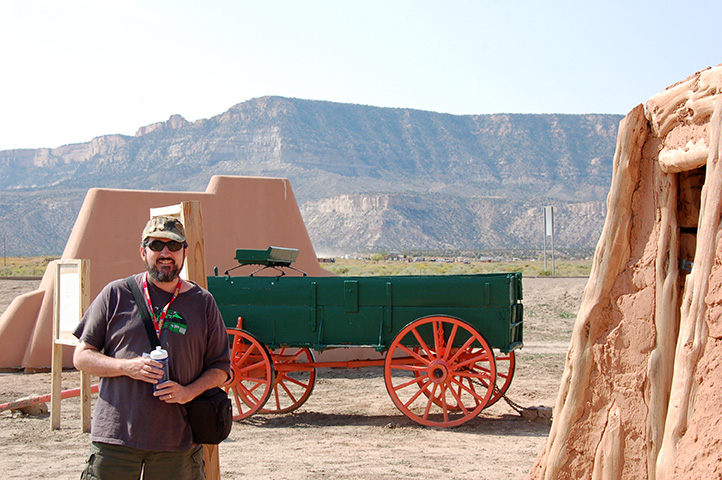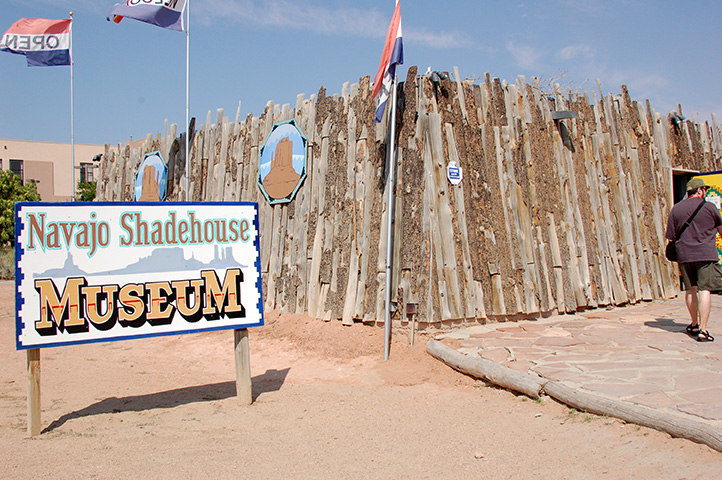 Before reaching Page we also stopped at the Red Canyon Dam, the second dam on the Colorado River. The one that created Lake Powell, the largest man-made lake in the world. The first one is Hoover Dam.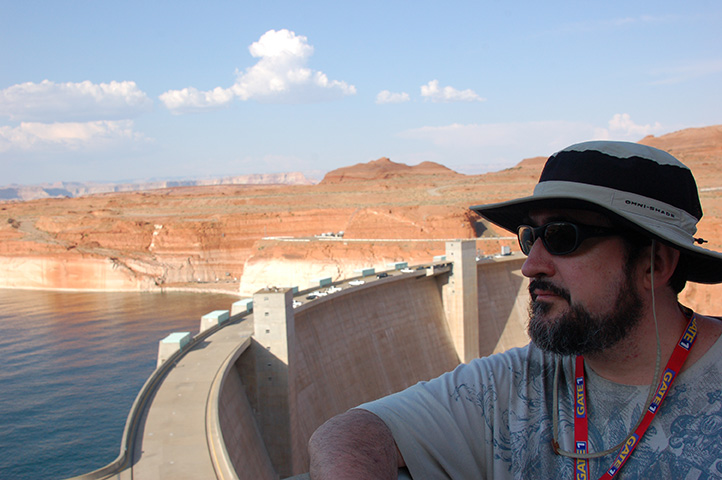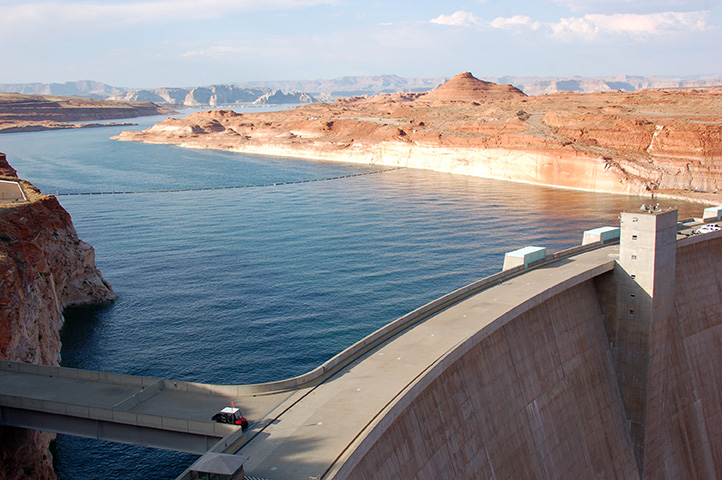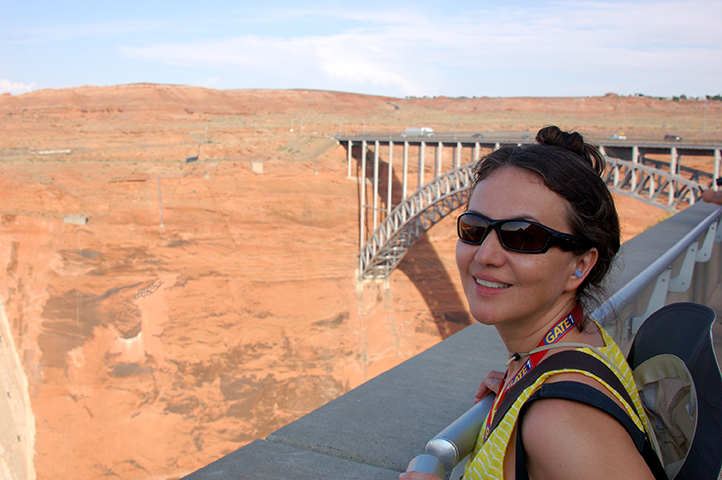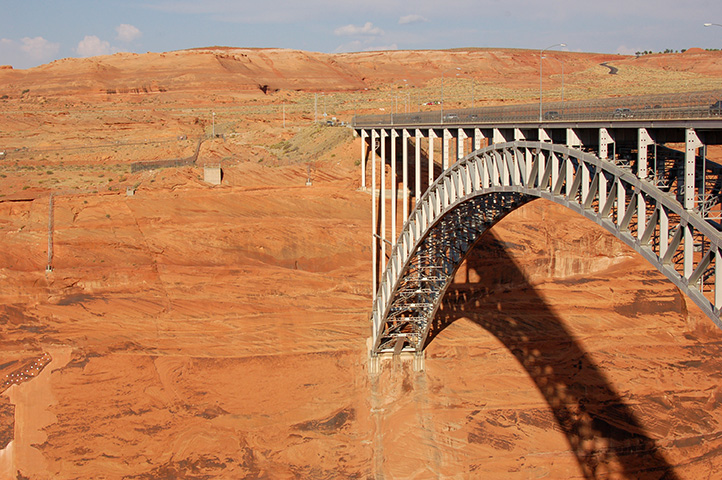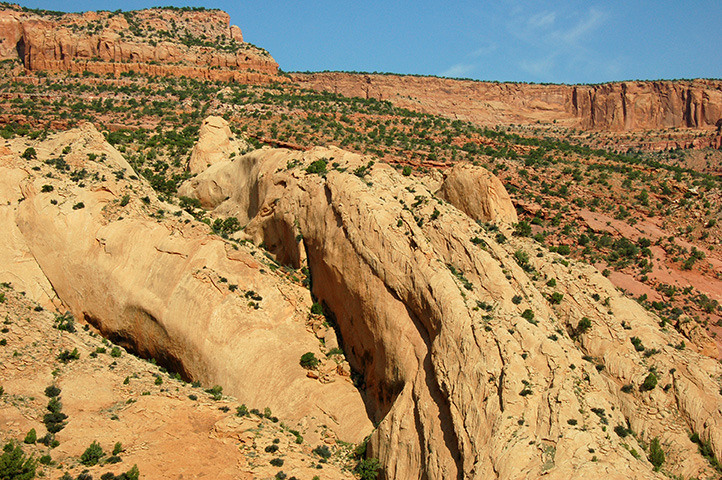 In Page, we had dinner at a restaurant hosting a Navajo show. The dinner was good, nothing special, but the show was really delightful.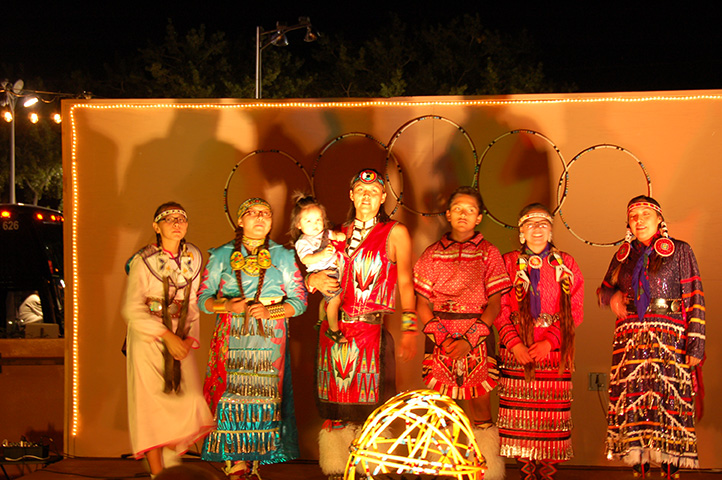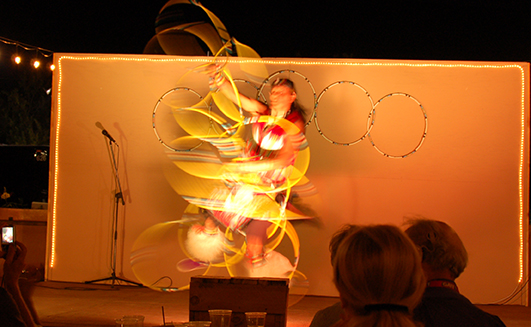 Yeah, the first day couldn't be topped. Almost there, but not exactly. "We'll always have Sedona," I told Vali and played the piano. She didn't take the plane with him. She took the bus with me.